THE VERY BEST AUTUMN WALKS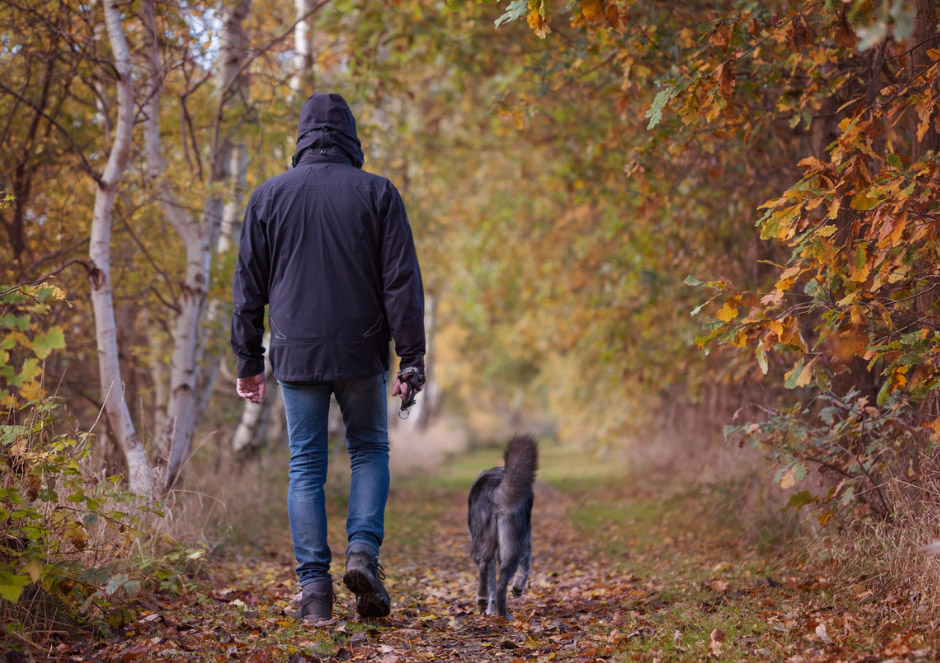 Autumn is here and the British countryside is alive!
Here's our pick of the best UK walks for autumn colours, from a quick-nature-fix to full-day expeditions!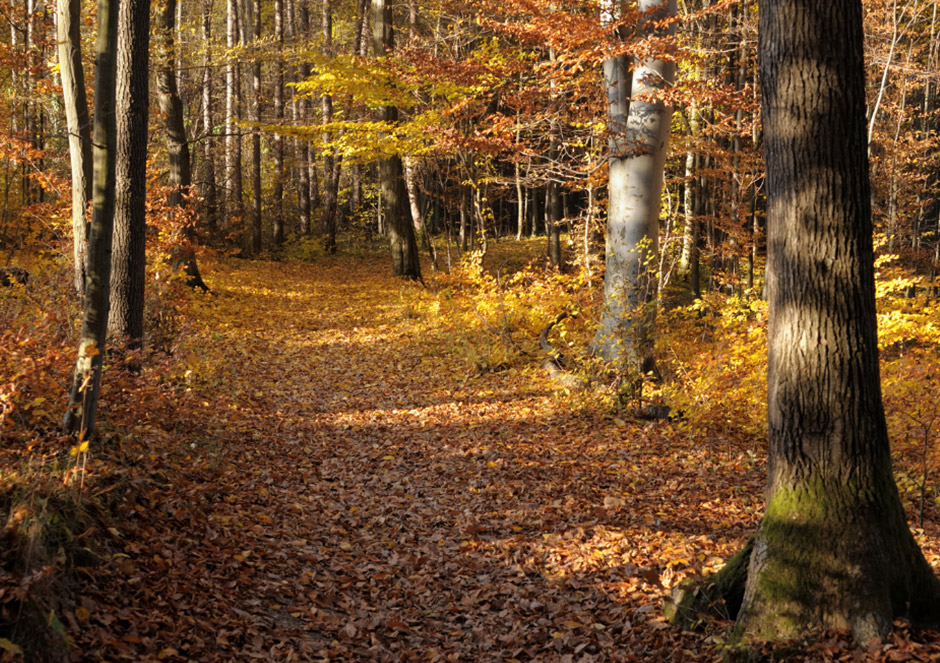 First, the best family excursions... short afternoon walks perfect for a post-roast pick-me-up!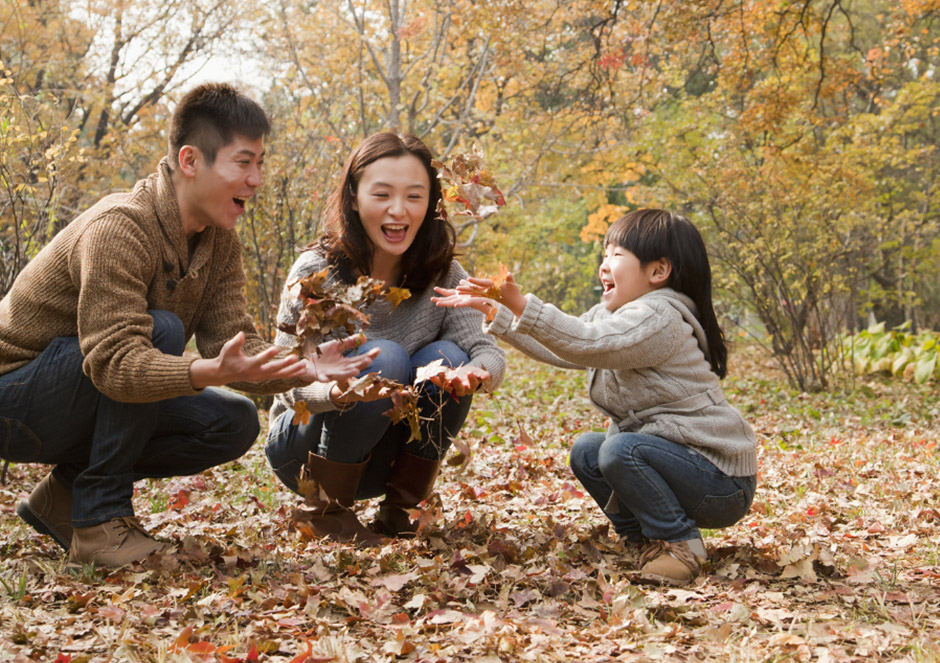 Ashridge Estate, Hertfordshire
The Ashridge Estate is a 5,000 acre National Trust property in the Chiltern Hills. With its beech and oak woodlands, commons and chalk downlands, it's the perfect place for an autumnal stroll.
With that in mind, Ashridge has a special Autumn Colour Trail, a route that leads you through the most spectacular woodland and parkland on the estate. It's nearly six miles long and has a few good hills to climb!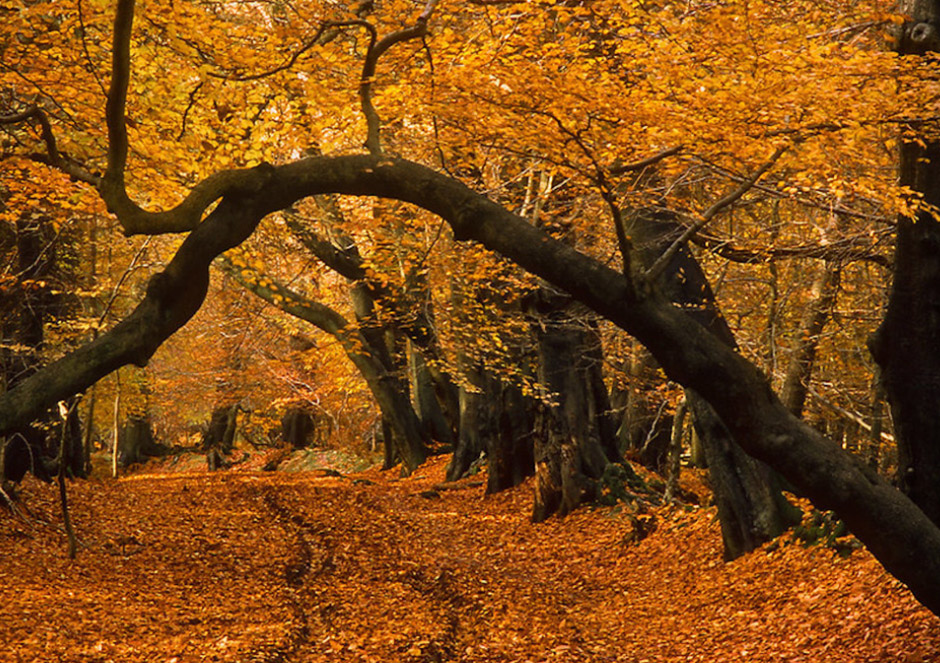 Brownsea Island, Dorset
Just off the Dorset coast, the woodlands here are a riot of autumn colour, funghi emerges from the forest floor and the island's colony of red squirrels are busily scuttling around collection food for their winter stores. Look out... You might find a some mushrooms!
Grab a leaflet from the island's visitor centre and follow the specially marked 'Rich Reds of Brownsea' walk.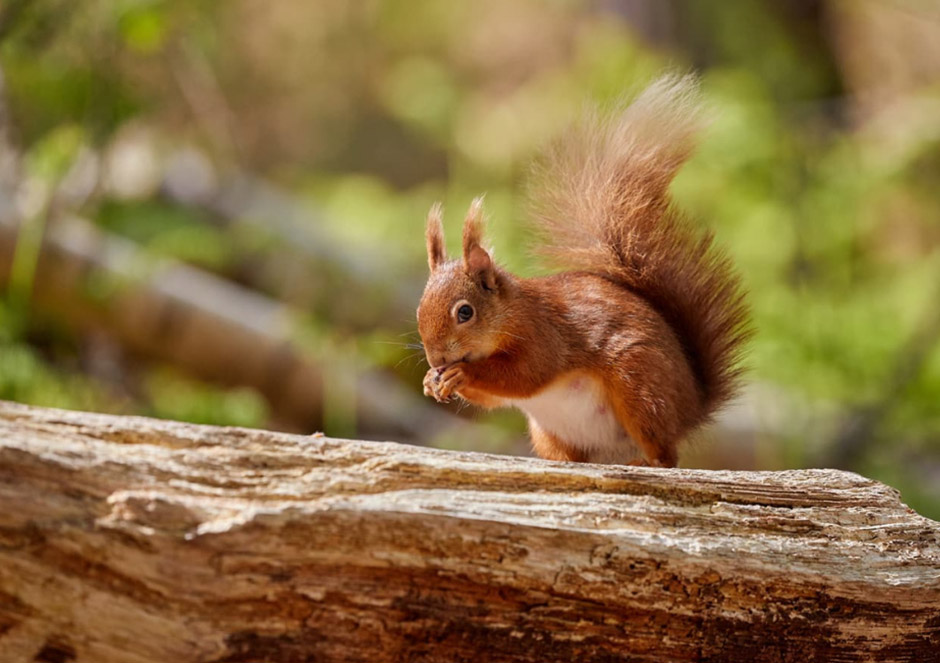 Blickling Hall, Norfolk
The mix of English oaks, beech and ancient sweet chestnuts turn a variety of deep reds and yellows here in Norfolk. There is no specific, autumn-themed walk on the 4,500 acre estate. Instead, just follow the path through the estate which leaves you conveniently close to the local pub, the Buckinghamshire Arms, to end your walk with a seasonal ale!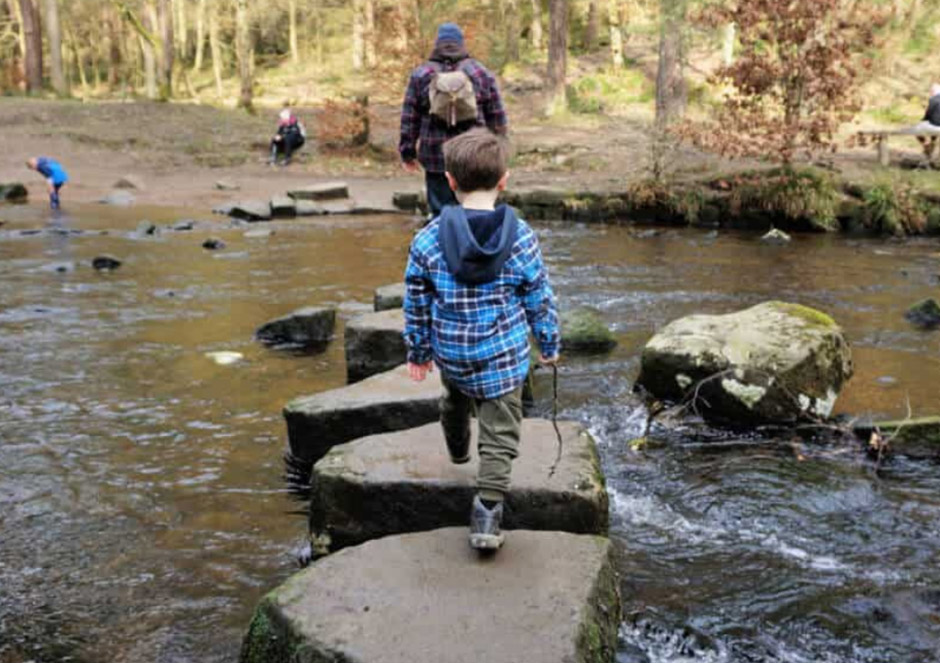 Hardcastle Crags, West Yorkshire
If it's sweeping views of the Yorkshire Dales you're after, this fun and varied three mile walk is for you! Following rocky paths through woodlands and up hilltops, the Railway Trail at Hardcastle Crags is great to keep the children happy before reaching deep ravines, rushing streams and ancient mills. A perfect family adventure!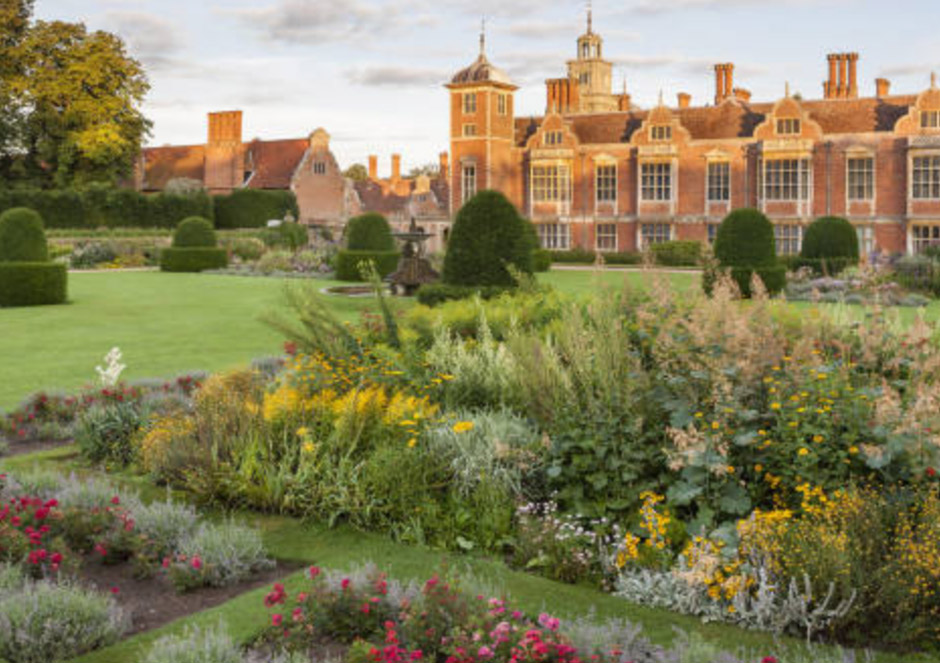 Winkworth Arboretum, Surrey
If you're looking for a lazy post-roast Sunday afternoon stroll where autumn's best reds, yellows and oranges are everywhere you turn, you can't beat the Winkworth Arboretum in Surrey.
The two-and-a-half mile Winkworth to Oakhurst walk here is a blaze of autumnal brightness thanks to its exotic maples. The walk weaves its way through woodland to the top of Hydon's Ball... From here, you can gaze across the Surrey landscape, before continuing to the charming village of Hambledon.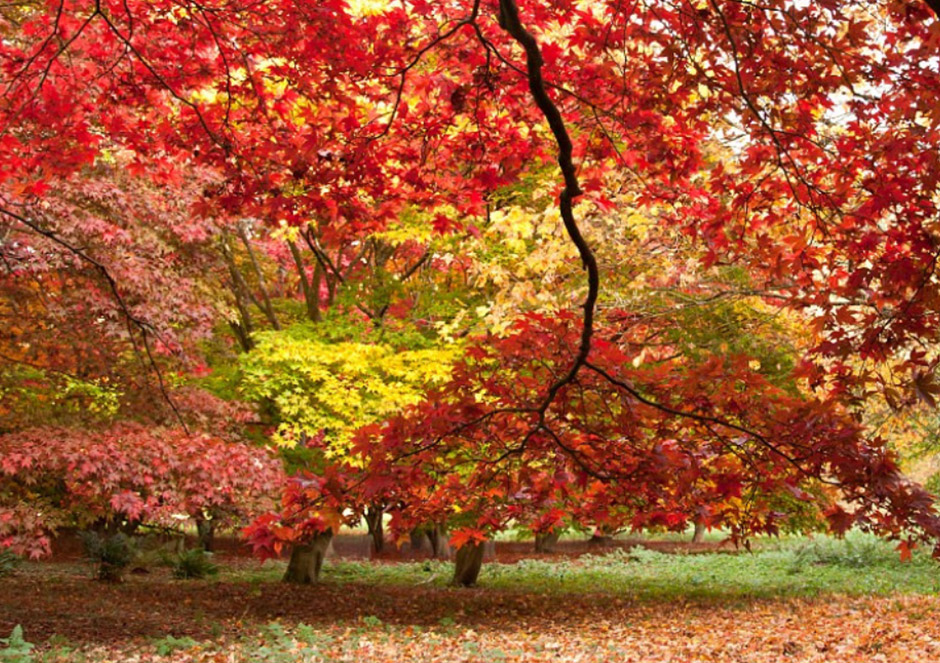 Teign Gorge, Devon
The Teign Gorge walk is one of our favourites! It starts at Drogo Castle and follows a waterway under the branches of crooked oaks, through a beautiful valley on the northern fringes of Dartmoor National Park, until you reach an ancient woodland. In Autumn the woods glow with orange and brown hues and a mist hangs over the valleys. Drogo Weir, with its suspension bridge and stands of oak and birch trees, is also the place for aspiring photographers or fans of IG!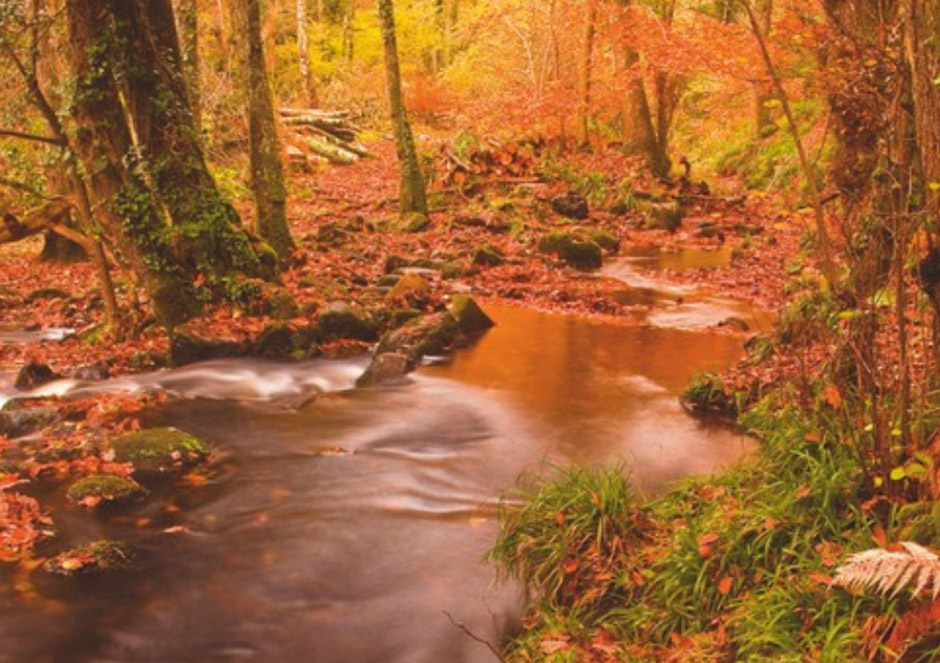 Looking for some more challenging autumn hikes? Keep reading!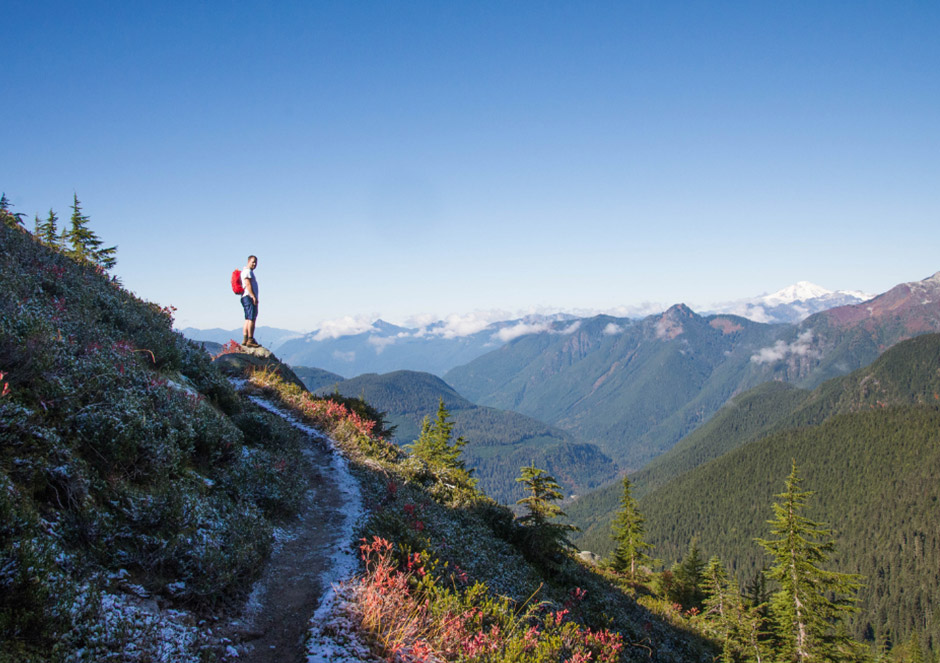 Lencathra ridges, Lake District
Length: approximately 4½ miles
Time: 3½ hours
Start/finish: Blease Road car park, Threlkeld (OS Explorer OL5)
Grade: Challenging
Refuel: Horse & Farrier Inn, Threlkeld
Picnic spot: Blencathra summit ridge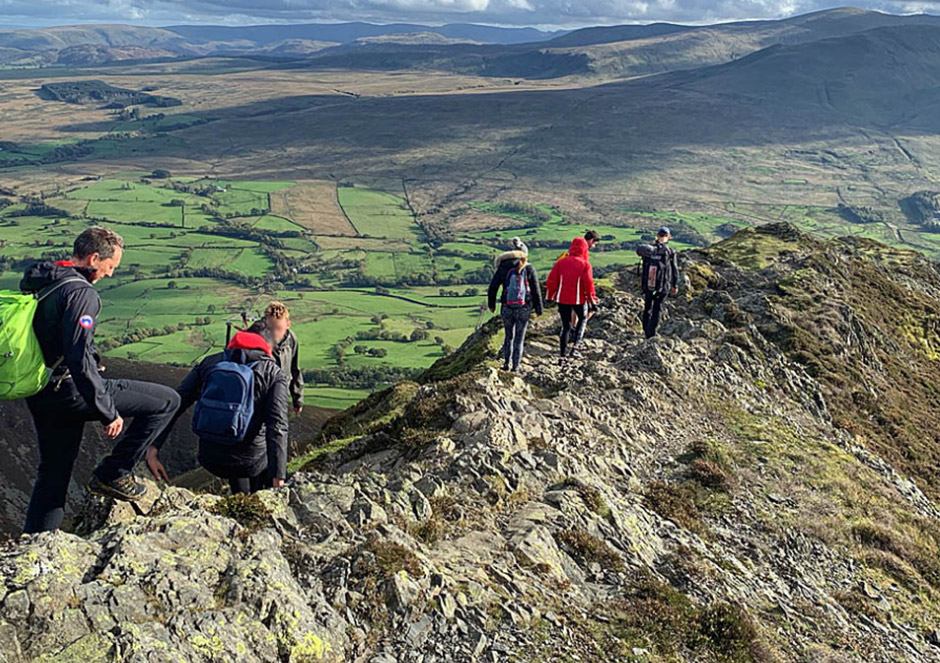 Hareshaw Linn, Bellingham, Northumberland
Length: 3 miles
Time: 2 hours to allow for stops
Start/finish: Northumberland national park car park at Hareshaw Linn, Bellingham (OS Explorer OL42)
Grade: Easy
Refuel spot: The Riverdale Hall Hotel
Picnic spot: Cupid's Bower seat overlooking the waterfall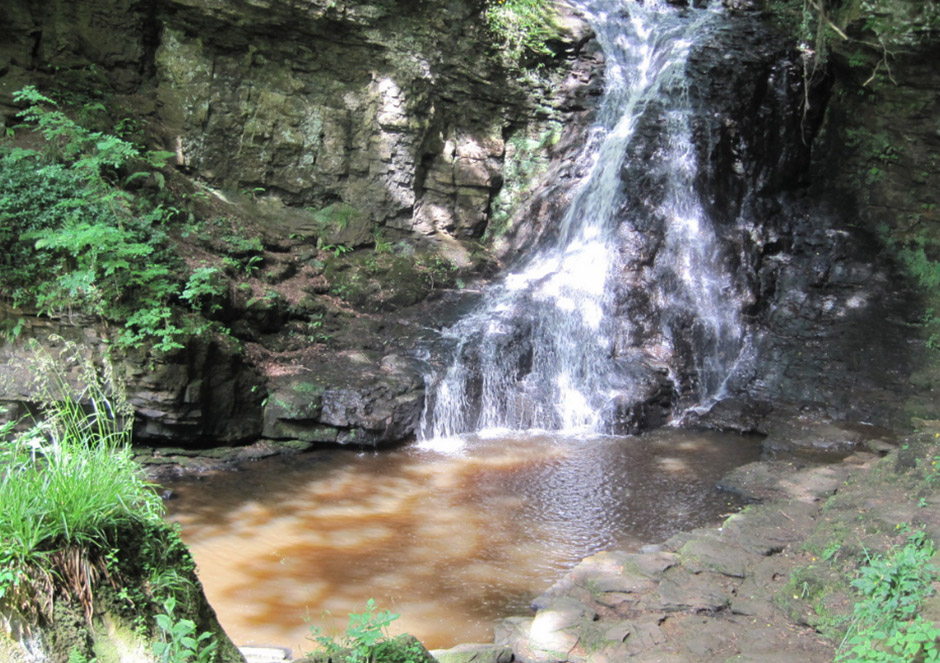 Loch an Eilein, Cairngorms
Length: 5 miles
Time: 2 hours
Start/finish: Loch an Eilein car park (OS Explorer OL57)
Grade: Easy
Refuel: The Druie cafe, or The Winking Owl, Aviemore
Picnic spot: Viewpoint between Loch an Eilein and Loch Gamhna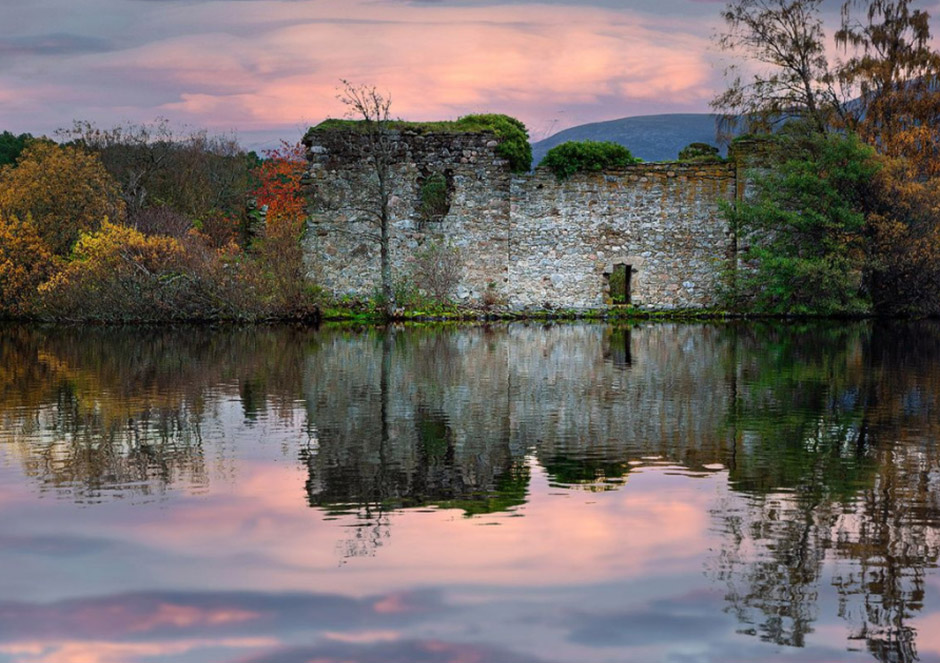 Scorhill Circle and Kestor Rock, Dartmoor
Length: 5 miles
Time: 3 hours
Start/finish: Gidleigh (OS Explorer OL28)
Grade: Moderate
Refuel: The Chagford Inn
Picnic spot: Kestor Rock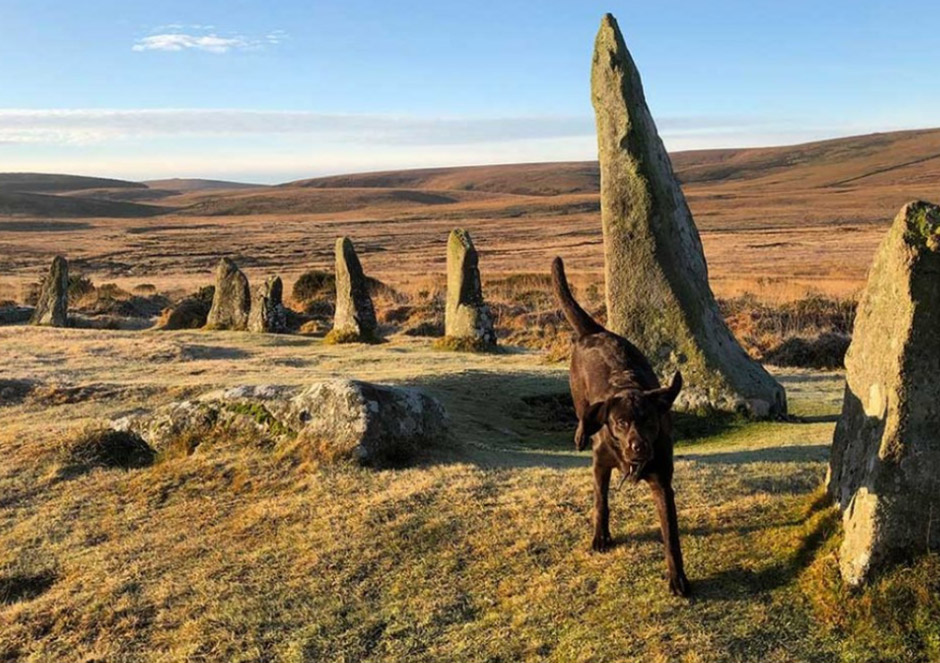 Badgworthy Water to Brendon Common, Exmoor
Length: 8 miles
Time: 4 hours
Start/finish: Malmsmead (OS Explorer OL9)
Grade: Moderate
Refuel: The Staghunters Inn, Brendon
Picnic spot: Hoccombe Combe ruined village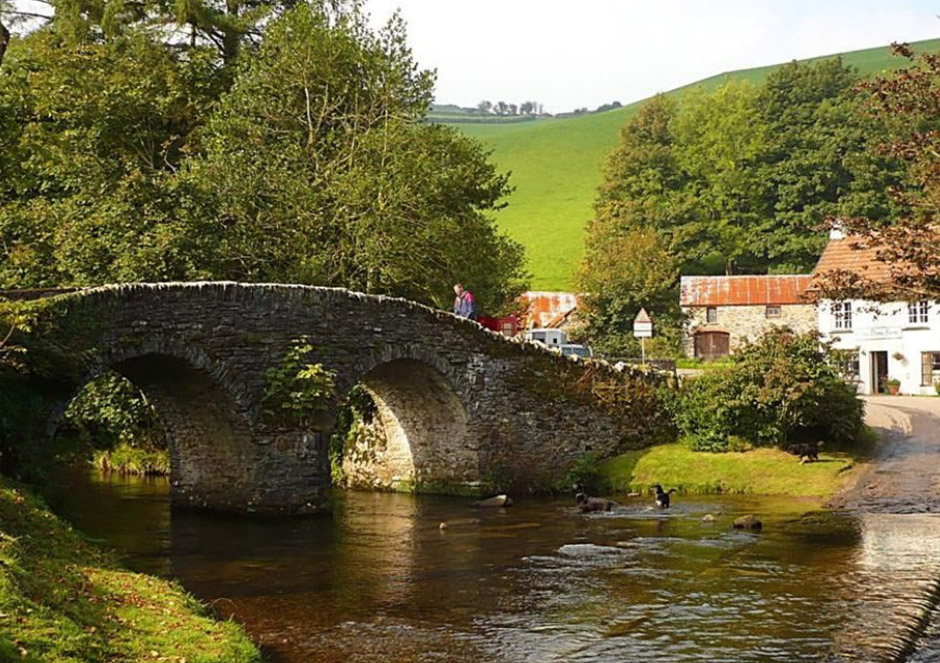 Autumn Adventure!
Get prepped for your autumn of adventure with OutdoorGB!
From lightweight waterproof jackets and shoes to alpine-worthy puffas and boots, we have everything you need to make sure that this autumn you get up, get out and breathe in the beauty of the great outdoors.
Head to outdoorgb.com to shop our full range