A military favourite, the Snugpak Softie 6 Kestrel Sleeping Bag has been the sleeping solution of choice for the British Royal Marines in the Middle East, being used more widely in the region than any other privately purchased sleeping bag.
With an armed forces user in mind the Softie 6 Kestrel has been designed and manufactured (in the UK) according to strict specifications. With strength and durability being a priority in a military setting the exterior fabric of choice is Paratex Steelplate, capable of taking on the roughest of treatment. A reinforced foot means that you can climb in and out with boots on and not worry about putting them through the bottom of the sleeping bag.
Softie Premier gives the Softie 6 Kestrel the ability to withstand the freezing desert night time temperatures giving this two season sleeping bag a lower limit of -5°C. Also employing the use of a snugfit hood like that found on a jacket, giving you the ability to draw the hood close over your head.
Other features include liner fastenings to avoid tangles, anti-snag zip, compression sack, and tailored 'mummy' shape.
Technical Specification
Weight: Adult - 1200g / 42oz, Extra Long - 1580g / 56oz
Comfort Rating: 0°C / 32°F
Low Rating: -5°C / 23°F
Packsize: 19cm x 18cm / 7" x 7"
Outer Fabric: Paratex Steelplate 100% Nylon
Inner Fabric: Paratex Light 100% Nylon
Insulation: Softie® Premier 100% Polyester
No stitch-through construction to reduce the risk of cold spots
Exclusive Softie® Premier insulation
The internally reinforced foot allows you to keep your boots on
Elasticated drawcord-adjustable hood
Two-way YKK® side zips with insulated baffle behind
Anti-snag zipper webbing tape
Supplied with a compression stuff sack for easy compact carrying
Hanging tabs on the foot to allow easy airing and drying
Make a double sleeping bag by zipping together a left side zip and a right side zip (please check when ordering)
Origin: Made in the UK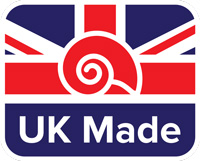 Proudly Made in the UK
Please note this product is made to manufacture and if shown as "Available for Order" will take an additional 10 working days from time of placing the order. If shown as "In Stock" the item is available for next day delivery.
Zips
A left-handed sleeping bag has the zip on the left when the user is in the bag and lying on their back. Most right-handed people therefore find a left-handed bag easier to unzip when inside the bag.
Stuff Sack
All Snugpak sleeping bags are supplied together with a compression stuff sack. The pack size dimensions where shown for each sleeping bag are for the fully compressed size, which involves compacting the bag itself as it is fed into the stuff sack and then using the compression straps and some physical exertion to reach the minimum size.
Snugpak Washing
Snugpak do not recommend using a top loader washing machine with agitator because the agitator may damage the fabric or insulation. A front loading washing machine or hand washing is considered appropriate for washing Snugpak products.
Snugpak recommend that you wash any of their products on a LOW temperature setting with non-bio liquid detergent and no fabric conditioner.
Drying Snugpak products on a washing line is recommended. They can be tumble dried but only on a LOW setting otherwise the fabric may melt.