There's something extremely rewarding and comforting about slipping into a pair of Snugfeet at the end of a long day trudging through hills and mountains. Fully insulated to keep your feet toasty warm, the synthetic filling stands up well to getting wet so you can also use them outside your tent (when nature calls!). Snugfeet isn't just for the die-hard intrepid trekkers and campers.
If you suffer from cold feet, they are soft and lightweight, and the fully insulated fabric makes them an ideal alternative to traditional slippers.
Paratex Light Outer/Inner Fabric (100% Nylon)
Paratex light is lightweight, highly windproof, water repellent fabrics, exceptionally breathable and able to wick moisture away from source.
Softie Premier Insulation (100% Polyester)
Randomised fine filament fibres create extra voids and loft to trap more warm air, whilst keeping the same weight as a standard insulation.
MultiCam Outer Fabric (100% Nylon)
The MultiCam® pattern was developed to effectively limit the visual and near-IR signature of a person operating across a very wide range of physical environments and seasons. After many successful evaluations, after being proven in combat, and after becoming the officially issued pattern of the US Army for all Afghanistan operations in 2010, MultiCam® is the proven multi-environment concealment solution.
Features
Made In The UK: Support British manufacturing and enjoy superior British quality.
Softie®: Softie insulation is Exclusive to Snugpak.
Fully insulated for warmth and comfort
Easy to pack – the soft, durable material allows them to be squashed down to take up virtually no space in your rucksack
Protect your groundsheet by moving around your tent in Snugfeet tent boots instead of your hiking boots
Sizes available: Small (UK 0-5); Medium (UK 6-8); Large (UK 9-12)
Made in the UK. Support British manufacturing and enjoy superior British quality
Weight
Small - 240g / 8oz
Medium - 280g / 10oz
Large - 340g / 12oz
Packsize
Small - 20cm(H) x 10cm(W) / 8" x 4"
Medium - 21cm(H) x 10cm(W) / 8" x 4"
Large - 23cm(H) x 10cm(W) / 9" x 4"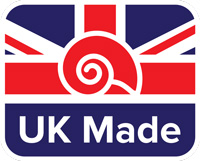 Proudly Made in the UK
Please note this product is made to manufacture and if shown as "Available for Order" will take an additional 10 working days from time of placing the order. If shown as "In Stock" the item is available for next day delivery.