The Tactical 3 is one of our most sought-after sleeping bag ranges, using state of the art fabrics to keep you dry, comfortable and warm. It combines water-resistant Paratex Steelplate outer coating with a luxurious TS1™ (Thermal Suede) lining and Reflectatherm fabric which is designed to reflect heat and retain warmth. The ingenious construction of the fabrics ensures that any water from the body will be moved to the outside of the bag, and can also add at least 15% additional warmth by reflecting body heat.
You can see the outstanding quality and craftsmanship of our UK based production personnel in our Tactical Series range of sleeping bags. A little warmer and a touch heavier than the Tactical 2, this three season sleeping bag is exceptionally versatile and ideal to use in most conditions. The inclusion of a jumbo neck baffle in this model adds to comfort and performance, preventing draughts from disturbing a good night's sleep.
Paratex Steelplate Outer Fabric (100% Nylon)
Paratex Steelplate is used on the cream of Snugpak's products giving a great balance between aesthetics and performance. Paratex Steelplate is lightweight, tough, highly breathable, high wicking, windproof & water repellent.
Thermal Suede One Inner Fabric (100% Polyester)
TS1 is a lightweight polyester fabric with a suede finish, which uses a combination of yarns with different thicknesses. Microfibre yarns (less than 1 decitex) go on the outside and Macrofibre (3 decitex) go on the inside.
Reflectatherm Inner Fabric (100% Polyester)
Reflectatherm, this metallised fabric is designed to retain heat and warmth. A highly breathable material, which adds little to the weight or pack size.
Softie Premier Insulation (100% Polyester)
Randomised fine filament fibres create extra voids and loft to trap more warm air, whilst keeping the same weight as a standard insulation.
Features
The TS1 (Thermal Suede) lining is instantly warm to the touch and provides a noticeable thermal improvement to the sleeping bag. It also has an incredibly soft finish for a little extra luxury. The clever construction of the fabric ensures that any moisture will be moved away from the body into the wicking core of the knitted fabric.
Reflectatherm, this metallised fabric is designed to retain heat and warmth. A highly breathable material, which adds little to the weight or pack size.
Full-length two-way zip (left side zip and right side zip versions available)
Mummy style shape for heat retention
Paratex Steelplate outer shell for water resistance
Softie Premier & Reflectatherm filling for maximum comfort and warmth
Hanging tabs allow for easy hanging, airing and drying
Reinforced foot - so strong you can even sleep with your boots on!
Length: 220cm
Chest Width: 80cm
Foot Width: 42cm
Packsize Dimensions: 23cm(L) x 20 cm(W)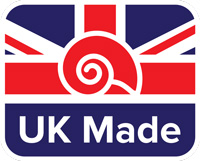 Proudly Made in the UK
Please note this product is made to manufacture and if shown as "Available for Order" will take an additional 10 working days from time of placing the order. If shown as "In Stock" the item is available for next day delivery.
Zips
A left-handed sleeping bag has the zip on the left when the user is in the bag and lying on their back. Most right-handed people therefore find a left-handed bag easier to unzip when inside the bag.
Stuff Sack
All Snugpak sleeping bags are supplied together with a compression stuff sack. The pack size dimensions where shown for each sleeping bag are for the fully compressed size, which involves compacting the bag itself as it is fed into the stuff sack and then using the compression straps and some physical exertion to reach the minimum size.
Snugpak Washing
Snugpak do not recommend using a top loader washing machine with agitator because the agitator may damage the fabric or insulation. A front loading washing machine or hand washing is considered appropriate for washing Snugpak products.
Snugpak recommend that you wash any of their products on a LOW temperature setting with non-bio liquid detergent and no fabric conditioner.
Drying Snugpak products on a washing line is recommended. They can be tumble dried but only on a LOW setting otherwise the fabric may melt.