HAPPY CAMPING
Camp like a pro!
1. Choose the right tent for you
Family - how about a tunnel tent? Plenty of room and perfect for a longer trip
Adventure - pop on your back and hit the trails with a lightweight backpack tent.
Easy - try an inflatable tent, no need for tent poles so reduces that pitching time.
Tip - put the tent up in the garden and test it out before you go.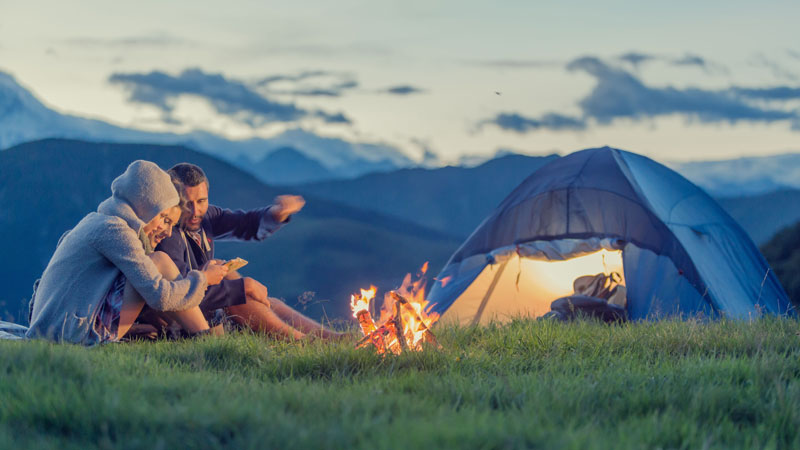 2. What's cooking?
Invest in a great coolbox - some even keep your food cool for days.
Collapsible pots and pans - perfect solution when you're limited on storage.
Prep in advance - plan and prep your meals before you get to the campsite to make sure you've got all the right equipment you need with you.
Take a water carrier - you'll need plenty of water on tap for cooking so make your life easier and bring one along.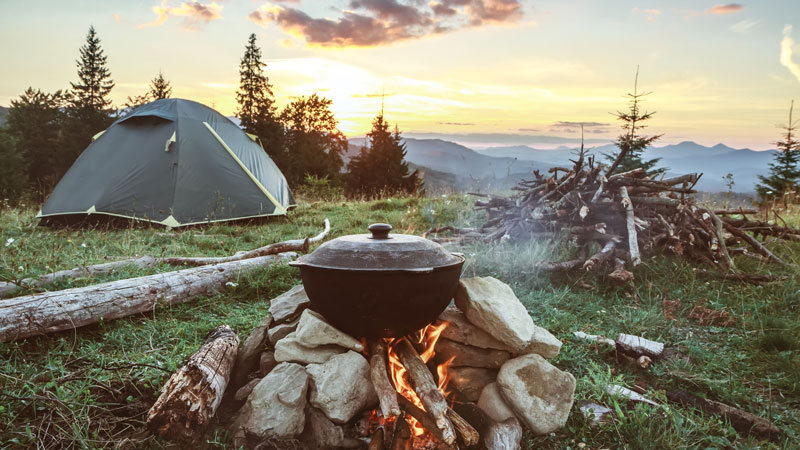 Cooking on a campfire
Nothing beats being huddled round a campfire and listening to the sound of crackling wood. Who wouldn't want to whip a tasty meal for everyone over the fire? Follow these simple tips to turn your campfire into a camp kitchen:
Build your fire in a safe place
Make sure you have all the equipment you need to hand
Choose which way you want to cook - griddle, grill, skewer or even directly in the fire (such as baked potatoes in foil).
Put out, clean up and secure your site
3. Time for bed
We all know it can get a little chilly in the UK at night so invest in a comfy sleeping solution - we recommend a self inflating mat and a 3 season sleeping bag just in case.
Don't forget those torches!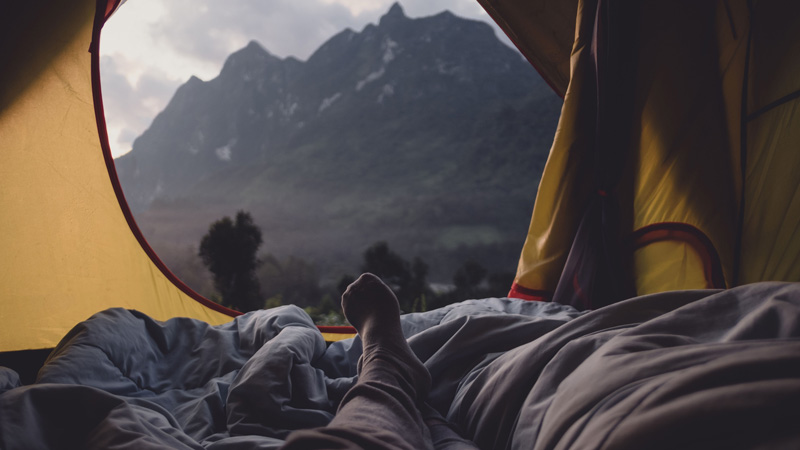 4. Be prepared!
First Aid kit, headtorch, and plenty of layers to keep you warm.