Product description
Reviews
Returns policy
Julbo Trek Outdoor Sunglasses
Julbo Trek Outdoor Sunglasses are lightweight sunglasses with considerable technical qualities to suit outdoors enthusiasts who need a high level of performance.
Julbo Trek Outdoor Sunglasses allow you to choose the type of lens light effect you think will best suit your outdoors activities as these sunglasses have options for Spectron 4, Cameleon and Zebra lenses, the latter two both offering photochromic and polarizing optical efficacy.
The range of lenses to choose from for these Trek sunglasses will cope with such activities as trail running, climbing and mountaineering and in addition, the construction of the Julbo Trek Outdoor Sunglasses enables a high level of ventilation to minimise the fogging effect caused by the face warming up through physical effort.
Features
3D flex nose: Ergonomic nosepiece adjustable to and nose shape
Full venting: Aerated structure that allows complete air circulation to avoid fogging
Adjustable strap: Hold and security; strap length can be adjusted
Grip tech: Inserts at stem ends for comfort and hold; does not stick to hair
360° adjustable temples: Stem ends bend in every direction; easy to wear and good hold when worn with helmet, beanie or simply alone
Removable wings: Lateral protection against harsh sunlight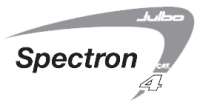 Spectron 4 Lens
The anti-reflective coating improves visual comfort by eliminating stray reflections as well as radiation. The flash finish improves visible light filtering with mirror effect lenses.
Light but with excellent shock resistance, this versatile lens is suitable for all types of sports activities.
Ultra-violet protection: 100%
Visible light transmission: 5%
Category: 4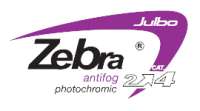 Zebra Lens
The Zebra photochromic lens darkens or lightens depending on the light's intensity. It can change from a light transmission rate of 42% to just 7%! Its anti-fog coating, directly integrated via laser, guarantees maximum efficiency and long life. Zebra is recommended for mountain biking, trail biking, running, climbing, skiing, riding and other outdoor sports.
Lens colour: Yellow/brown
Ultra-violet protection: 100%
Visible light transmission: 7-42%
Category: 2-4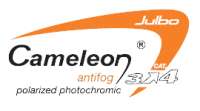 Cameleon Lens
Polarizing and photochromic lens. Polarizing eliminates snow glare, ensuring purity of vision. Photochromic properties make the lens darker or lighter in accordance with the intensity of the light. Exceptional anti-fog coating means no condensation, maximum longevity.
Cameleon lenses offer high-definition vision, superior optical quality and optimum transparency. Light and unbreakable, they also display lasting strength and resistance to solvents.
Lens colour: Brown
Ultra-violet protection: 100%
Visible light transmission: 5-16%
Category: 2-4