With so much to offer from such a good value and simple, the Snugpak Paratex Sleeping Bag Liner is an indispensable addition to any outdoor enthusiast's arsenal.
So easy to throw into the washing machine, the Paratex Sleeping Bag Liner helps you to keep your expensive sleeping bag clean and hygienic. Furthermore, when access to washing facilities may be limited, washing a liner is far more convenient than washing a sleeping bag!
The Paratex Sleeping Bag Liner is also able to add a few degrees warmth to almost any sleeping bag, turning even the most basic sleeping bag into a warm Snugpak experience. In a tropical environment where you may want to dispose of your sleeping bag altogether, the Paratex Sleeping Bag Liner also comes in handy, giving you a measure of protection without overheating.
With trademark Paratex technology, the Paratex Sleeping Bag Liner has a high wicking ability, drawing perspiration away from the body allowing a drier and more comfortable sleep.
Specifications
Weight: 200 grams
Shape / Style: Liner
Fabric: Paratex Light
Origin: Manufactured in the UK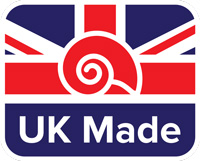 Proudly Made in the UK
Please note this product is made to manufacture and if shown as "Available for Order" will take an additional 10 working days from time of placing the order. If shown as "In Stock" the item is available for next day delivery.