Product description
Reviews
Returns policy
Accessories
Julbo Drus Glacier Sunglasses
Julbo Drus Glacier Sunglasses are a specialised model ideally suited for ice climbing and glacier walks. With Spectron 4 altitude lenses, your Drus Glacier Sunglasses will filter 95% of visible light, providing you with the utmost comfort and pleasure during your high-altitude experience.
Julbo Drus Glacier Sunglasses also feature leather side protectors, a vented nose bridge and moulded temples. These Spectron lenses are Cat. 4 and transmit 5% of visible light. This makes them suitable for bright light in both mountain and water environments.
The silver frame makes the Julbo Drus Glacier Sunglasses both a stylish and practical purchase. Useful in extreme lighting conditions, the Julbo Drus Glacier Sunglasses can provide the ultimate protection!
Features
Lens width: 54 mm
Nose gauge: 23 mm
Temple (side) length: 135 mm
UV: 100%
LV: 5%
Lens category: 4
Frame Colour: Silver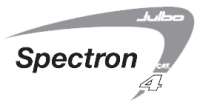 Spectron 4 Lens
The anti-reflective coating improves visual comfort by eliminating stray reflections as well as radiation. The Flash finish improves visible light filtering with mirror effect lenses.
Light but with excellent shock resistance, this versatile lens is suitable for all types of sports activities.